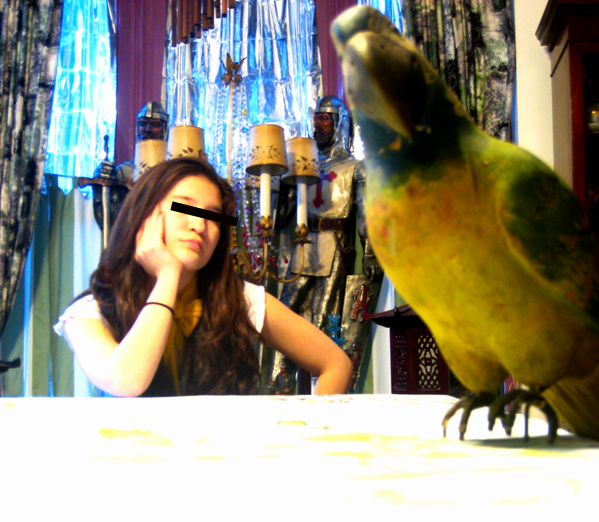 Untitled Photoshoot

(god I'm getting hives thinking about having a photoshoot)
This photoshoot is for Amelia, because you wanted outfit pictures. I got a little carried away--it was very fun playing with Parrot. He's wooden and old and smells like cigars. I'm trying to find a proper place in my house to take pictures, so there are two backgrounds. Please tell me which you prefer! (you can enlarge)
Comments from my friends: "Yay you're back to non-matching Belle! I missed you!" "You look like a 50's Stripper. Can you come to my party on Saturday?" "Hello, Little...Green...Riding Hood!""It would look so much nicer without those socks"

I like my cheapo socks though. They remind me of Iekeliene Stange.


Yes, that is a giant porcelain teacup and saucer. My parrot uses it as a throne.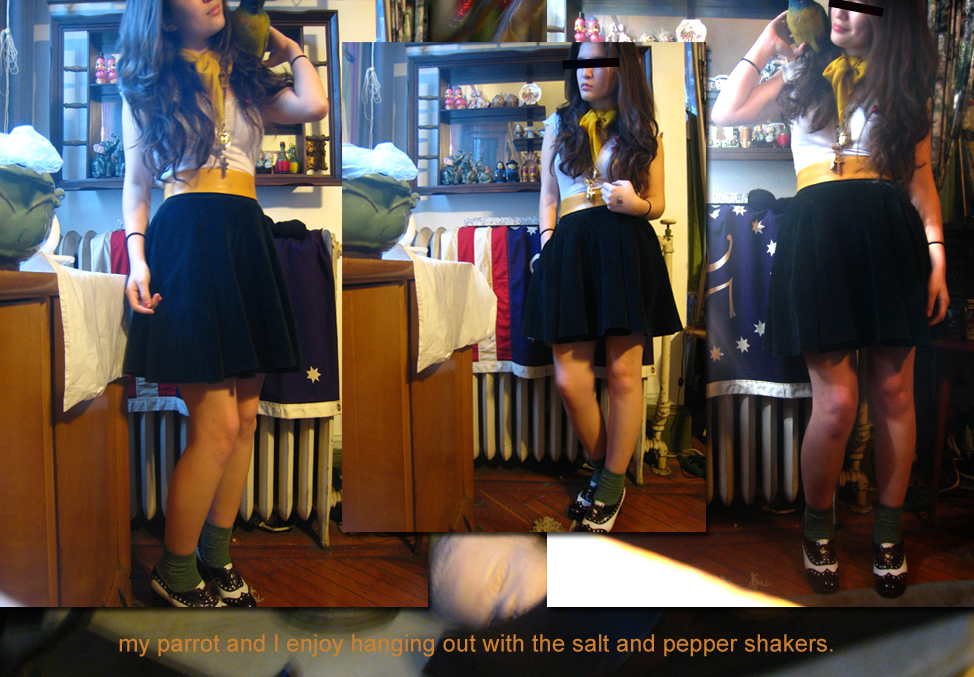 I was originally going to wear
this
outfit (
Rebecca
was musing about work-friendly outfits and this is my version. The skirt is much longer than pictured, and I didn't feel like shortening it in the morning.
I hope you like! Many, many thanks to Abigail for lending me her camera. I owe you (as always).