Shoppingshoppingshoppingshoppingfweee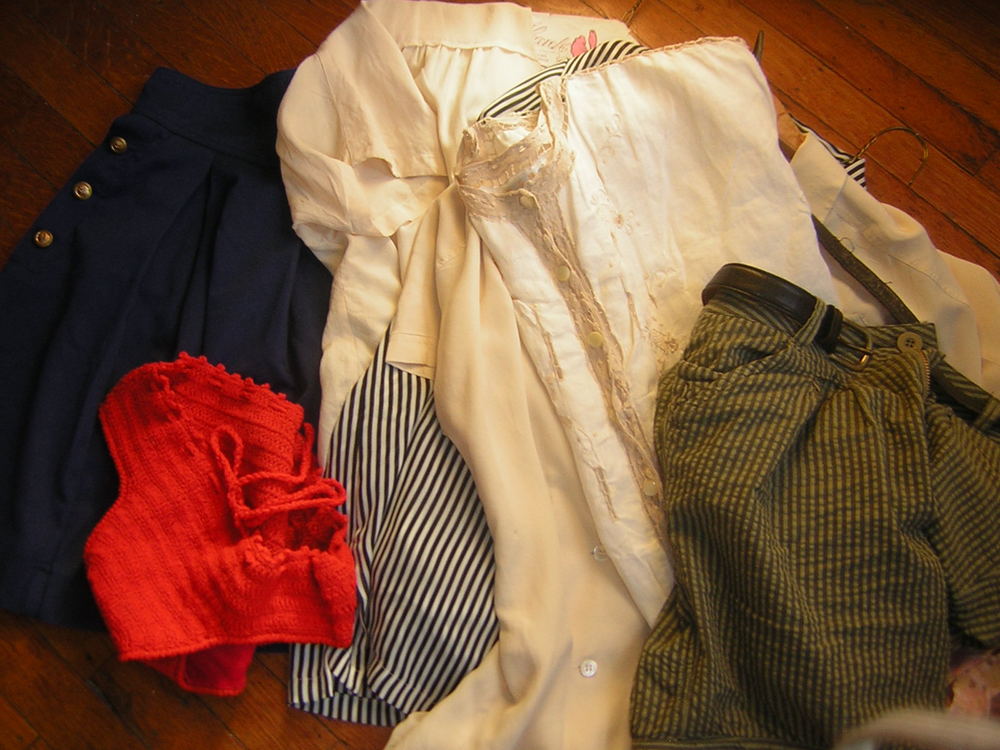 So I did manage to take pictures! I spent a great deal of time dancing around to youtube videos today and eating corn on the cob. What'd you do?

You might recognize two of these pieces, the knitted swimsuit bottom and the shorts. They've been getting a lot of use lately and I can see them being paired with any of the new-old pieces, which is why I added them. The striped shirt is from my mum's closet and the other silk shirts are random buys from estate sales, etc I got recently.

1:

Handsewn linen tunic shirt. It's absolutely beautiful. Goodwill, $5

2:

Sailor cool shorts that instantly
reminded me of lou doillon, with gorgeous buttons to match. Hello Again Vintage, $10


Thinking back on it now I wish I'd have gotten the flutter sleeved dress or the yellow dress, and I doubt they'll be there next time I go (next weekend, natch)! But oh well, I'm sure next time I go there'll be stuff just as nice.