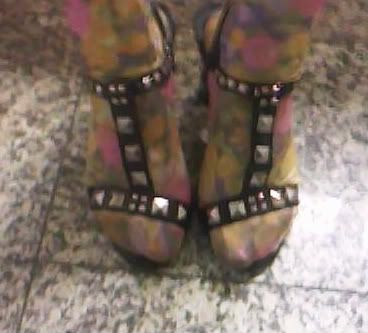 Hi guys! A few emailed and commented on how I studded my new shoes, and it's really quite simple! I followed
Flying Saucer's DIY
but used
Gorilla Glue
. I used very little, because the glue tends to foam--use wisely! Better to put on less than have to wipe away later on. The shoes are manmade, cheapo material so the glue works fine.
Since summer is here I have more time on my hands (until July 5th, whatever) but there's a sale going on for these shoes and I have studs left over so if anyone would like, I can do it for you! Just drop me an email at
letsbeninjas@gmail.com
I'll let you know. I'm looking for some already studded shoes as well.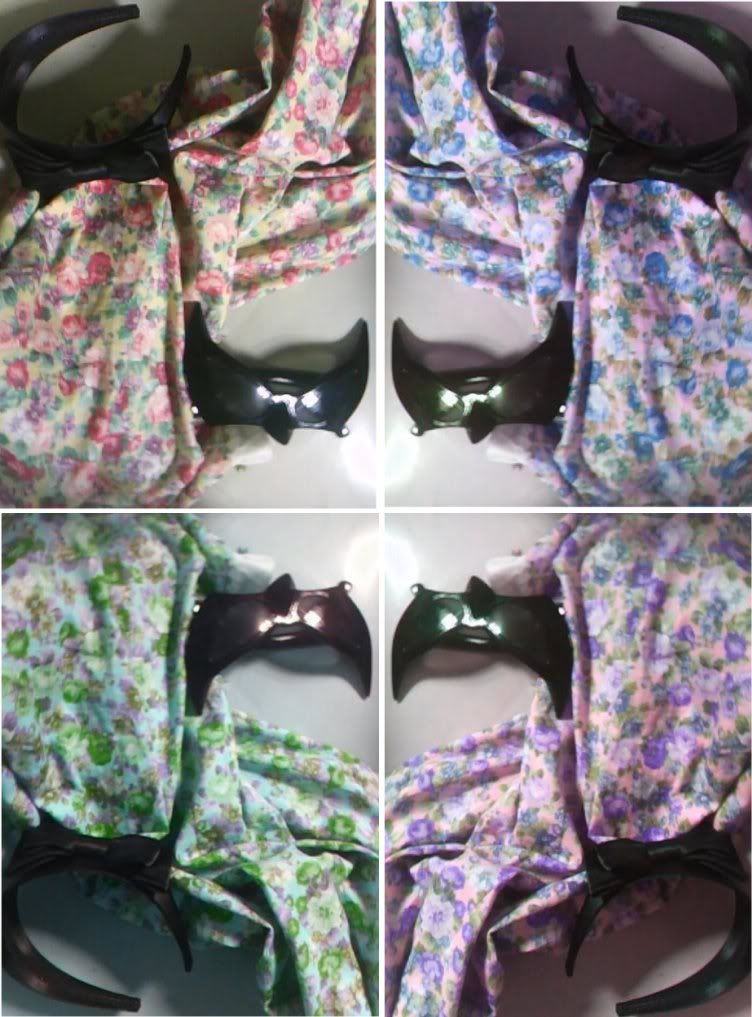 Anyway:
I hung out with
Maddy
today! (We never made up codenames, gah!) Along with my friend Peter, we limped I mean frolicked in the nonexistent City breeze, ate falafel, and shopped. I have also come to the realization I should never be in charge of directions, because I am semi-retarded at all things important.
Anyway, we walked around East Village and St. Marks and I showed her around my usual haunts, discovered new places. You'll see the pictures of that soon enough. Until then, here are my finds. Again, camerea phone pictures, blah. I think I'm getting the hang of it, my little dit above is pretty fly, no?
And
omfg
(yes i went there) how
cute
is
Tavi
with her new haircut? Seriously, total girl fawn/crush/squeal. Best cut ever I do believe.
"Oh I see you thar, envi'n mah do. *preen eyelash bat preen preen*" It's okay to look in the mirror very time you pass by one, it's a total epic haircut. Squish!
Speaking of epic, I dreamed about
TAO Comme des Garcons F/W Paris
last night. My favorite so far, and I've gone through three pages of collections so far.
After seeing the collection I've been on the hunt for lots and lots of textures and ruffles and general disorder to add to my wardrobe. I enjoy my style as of now but I really think there's some experimentation to be had! Maddy and I were considering buying petticoats/tutu's, and I WILL get one by the end of the upcoming month, mark my words.
I have celebrating to do tommorow (congrats my senior bitches, you're freshman again and have entered the school with the highest amount of STD'S IN THE COUNTRY! HAVE PRIDE!)
Cheers.