Yesterday it rained at night, a welcome change from the utterly retarded weather we've been having. I went outside and danced in the rain. In heels. After this wonderful moment of stupidity and freedom, I threw them off and just sat down on the curb, letting the rain shower down upon me. It was wonderful.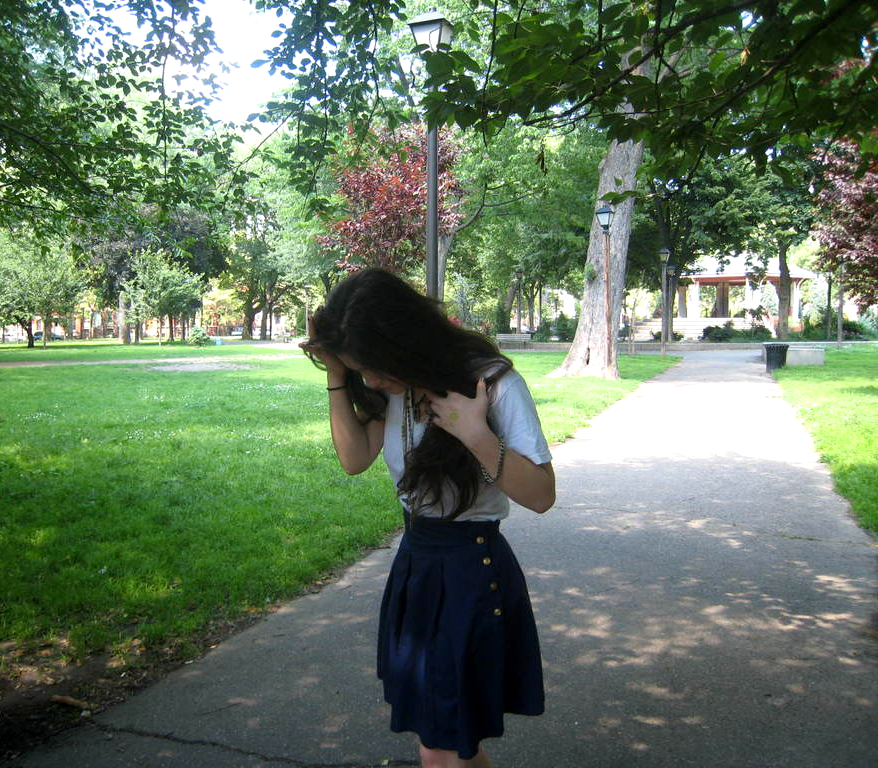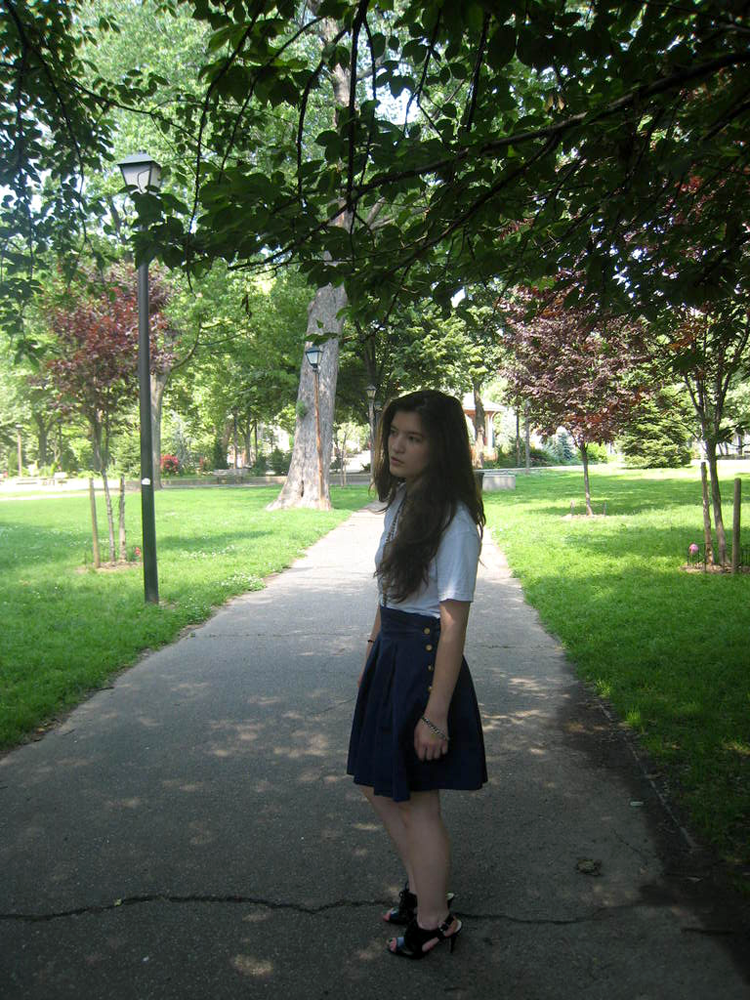 Don't ask me about the weird tones, I have no idea...
My dads reaction to my outfit today was pretty funny.
*prior to seeing my shoes* "Wow, don't you look All-American."
*sees shoes* "....an all-american
hooker
."
My dad is my favorite douche in the world.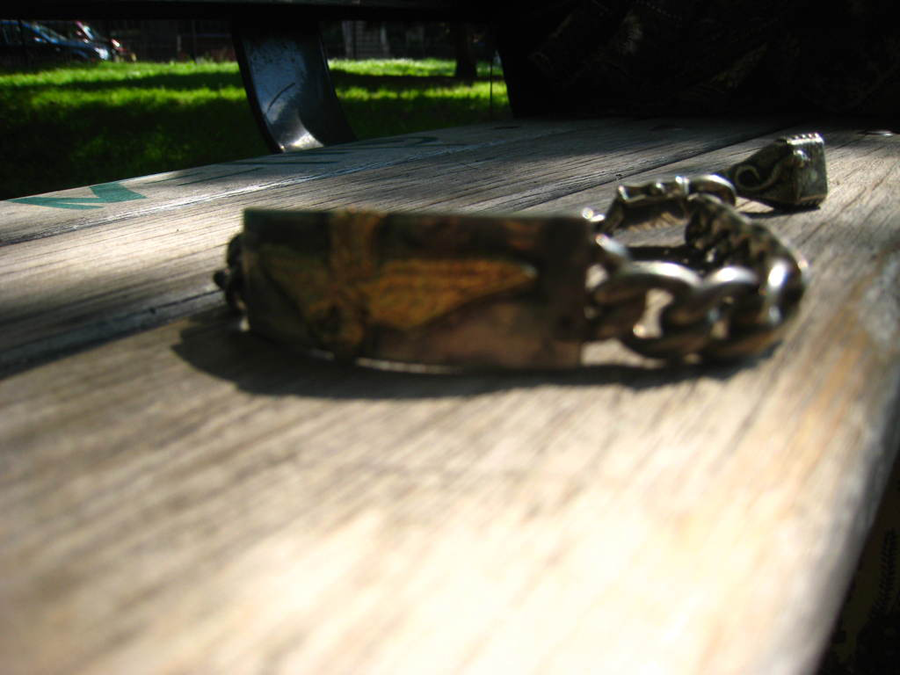 Speaking of daddy, he found jewelery my Uncle Henry made. It's wonderful, really, exactly my taste in jewelery: morbid!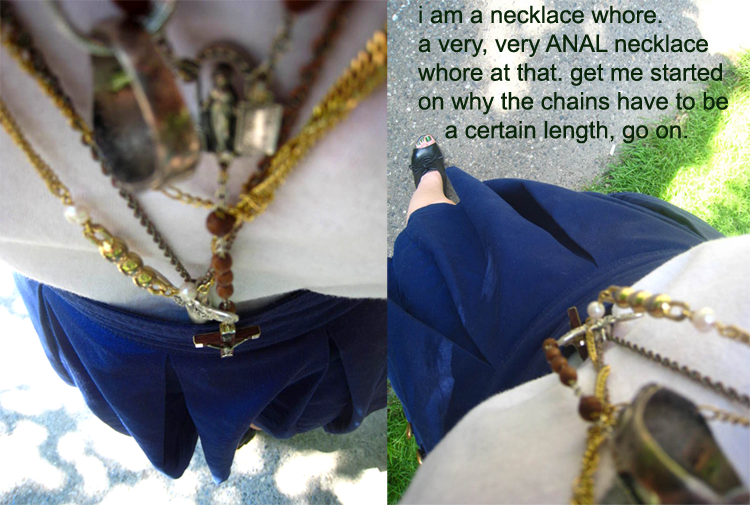 Can't wear it right now 'cause I don't have a proper chain for it. AHEM ZOE WITH HER JEWELER MOTHER WITH HUNDREDS OF CHAINS LYING AROUND AHEM COUGH COUGH COUGH COUGH.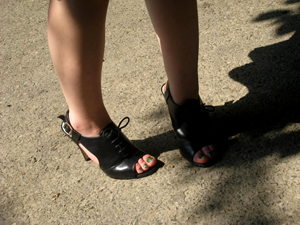 The shoes were recieved really well by people in school. If they didn't kill my feet I would wear them every day.
SO
glad I got them.
Speaking of shoes... since I know my little spree was well recieved (thanks guys!) there's a little contest going on in game-form. Check it out, you might win a $250 spree at Marshalls! Tell me what you think of it.
If all goes well tommorow I'll have another small bounty to show you guys next post. Look at these until then.