So i went shopping today. The shop above, F21, I didn't actually buy anything in because it was mayhem as usual and the line was ridiculous. I did really enjoy the storefront though. I wish people would do
this
with what they bought there instead of your typical slouchy boots and skinnies.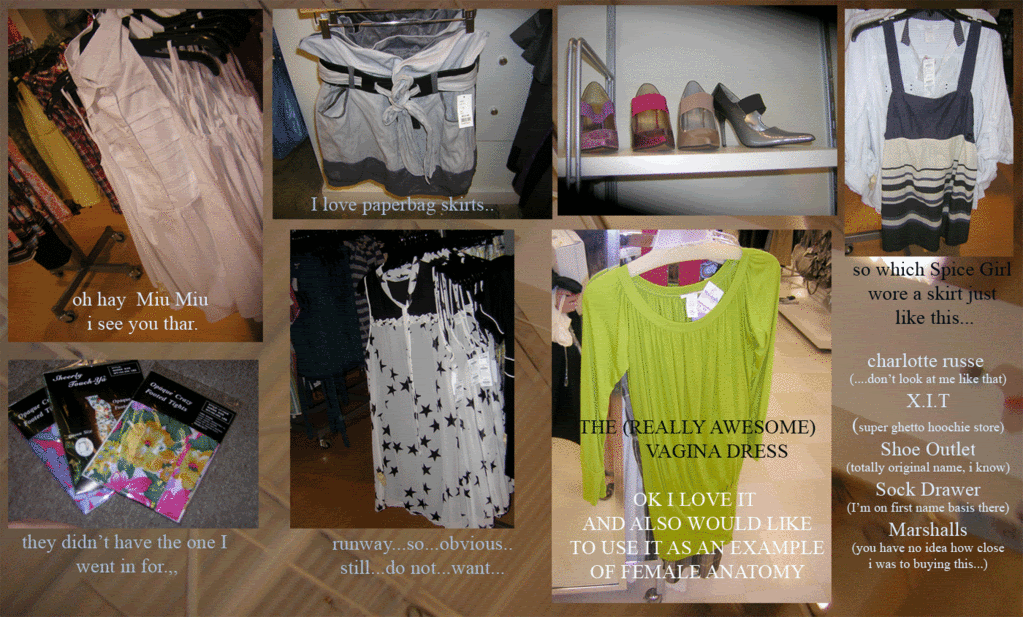 Summary of my trip. Click to enlarge, natch.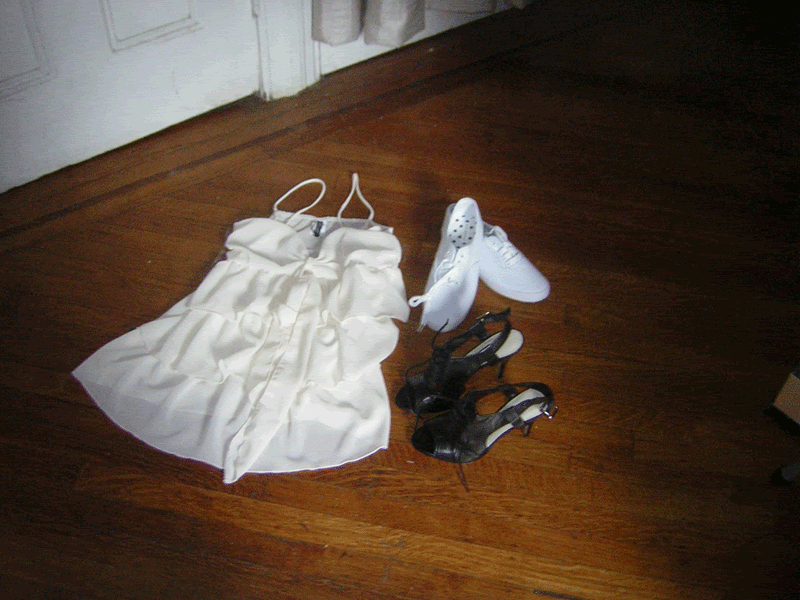 Blah blah blah, anyway this is what I ended up getting. From Marshalls, which I actually have been dying to get back to to buy the shoes I wanted before. I went to Marshalls Shoe Megastore (two of them) and strangly enough, the smaller one had the shoes I wanted more. I didn't settle until we went back and these were the last 7.5 left, the black ones.
I heart them
so.
I was debating whether to get the blue gladiators from last time as well as these. I narrowed it down to those from 7 previous, aren't you proud? Everything I liked was half the price of what they'd usually go for so it was pretty satisfying to go to the register and know how much I was saving. So many choices....I'm going back next week....unhealthy obsession in 3,2,1..
The shirt is
almost
long enough to be a dress on me but it's alright as a top nevertheless. Denim cut offs scream to me with this shirt. It reminds me of whipped cream and The Science of Sleep. (favorite movie ever, by the way.) I wasn't sure if it was my style but what's fashion if not experimentation? From Marshalls theCube.
Close ups of everything.
Dress,
black shoes
,
white skimmers
.
So I' going to watch Amelie now and drink tea. Night.