I am being bombarded with awesome editorials here. If my printer could cry it would demand a break or something; I've been printing out scans for the past half hour. Shh....don't tell my dad, he'd probably cry at the 'waste' of ink.

I don't think wanting to hold these editorials in my hand is a 'waste'....

Vogue Italia 04/2008, Karen Elson by Craig McDean


fotodecadent



What do you think of Caren? She could have been suitably creepy in Chronicles of Narnia, she's got a signature look and it works for me here. I'm looking at the clothes anyway so I could really care less. Ignoring the fringe. Eugh. This is what Spring should be. Whimsical but fierce. I love, love, love everything about this shoot ignoring the weird bangs that make Karen look like....well, not as good as the clothes. The entire spread reminds me of a watercolor come to life.

I'm going to experiment with stripes and chiffon now. When I think of Spring, I think of pastels, chiffon, and legs all around, but also combat boots and leather jackets, cigarettes and tulips. I think this editorial encompasses the carefree, colorful aspect and that's always lovely. Plus, it's really easy to recreate this look. Some things I found on Ebay...


80s vtg floral strapless ruched sculptural party dress from PLAYGROUND VINTAGE. I'm not going to like the end price, but I think such an ontrend and outrageously awesome dress such as this would merit a high end price. Not like I can fit int an xs anyway.....I'm looking at you, Zoe!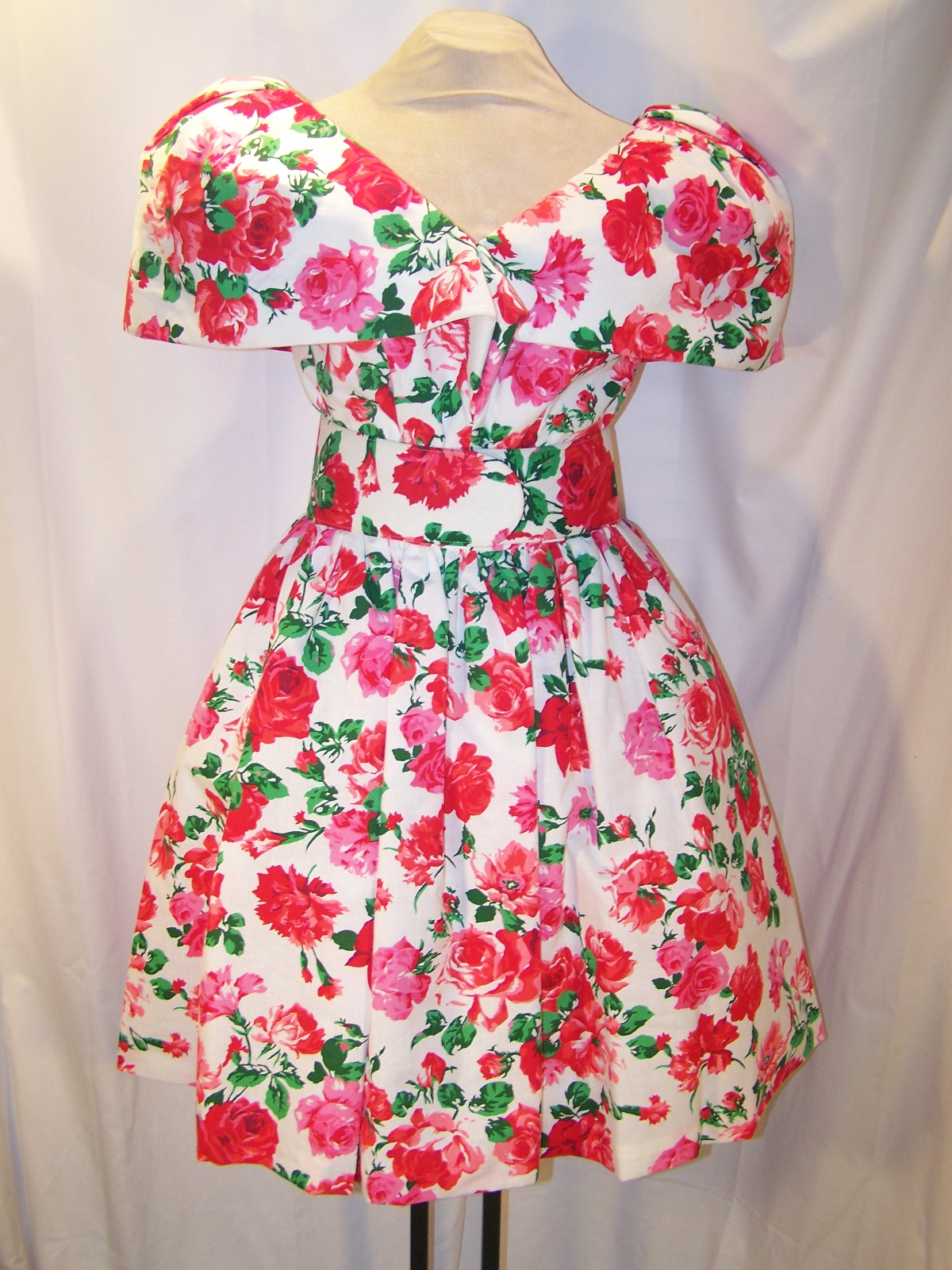 .....does
this
dress remind you of Balenciaga or does it remind you of Balenciaga?