Mmmm I love this dress, and I don't give a damn if lace is trendy or not. It is one of those dresses that draws people in, and it doesn't need to be a ridiculous tart color. Paired with my Balenciaga lookalike boots, I looked like a vampire. Ace.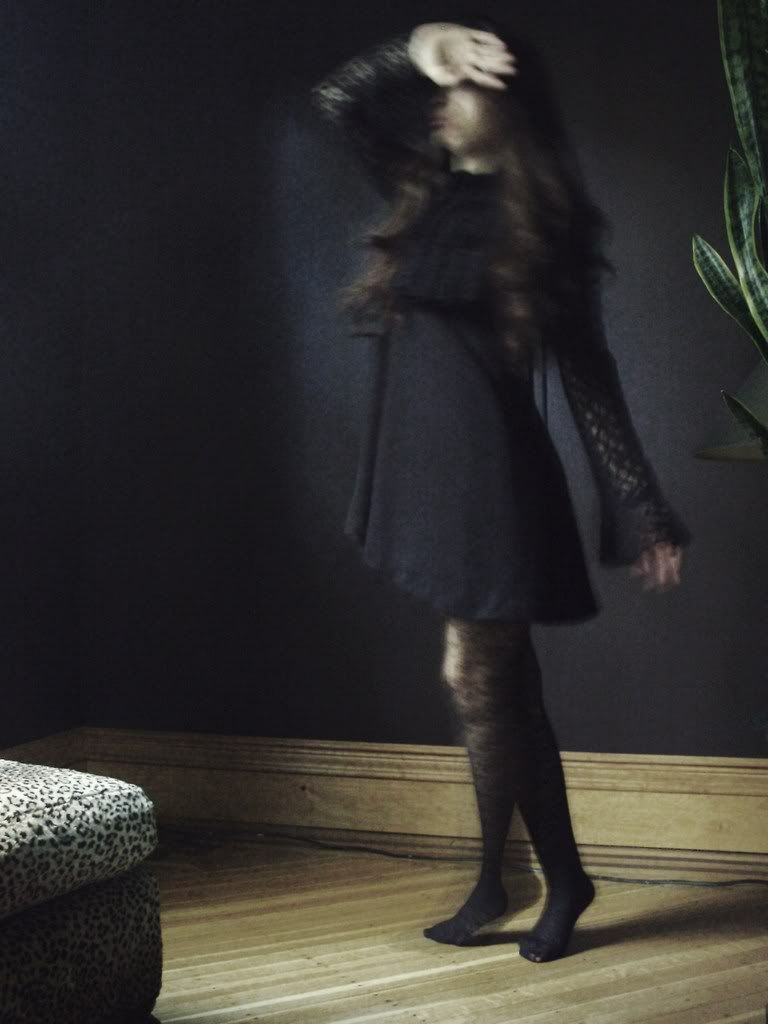 I got this dress as a gift from Meika at
Another Man's Treasure
over the summer.
It seems all I talk about is Meika and the league! I say league because gang makes them like Scooby Doo and they are infinitely cooler than Shaggy and Scooby. True story. And I am so stoked to walk their show, my outfit is totez hilarious and awesome.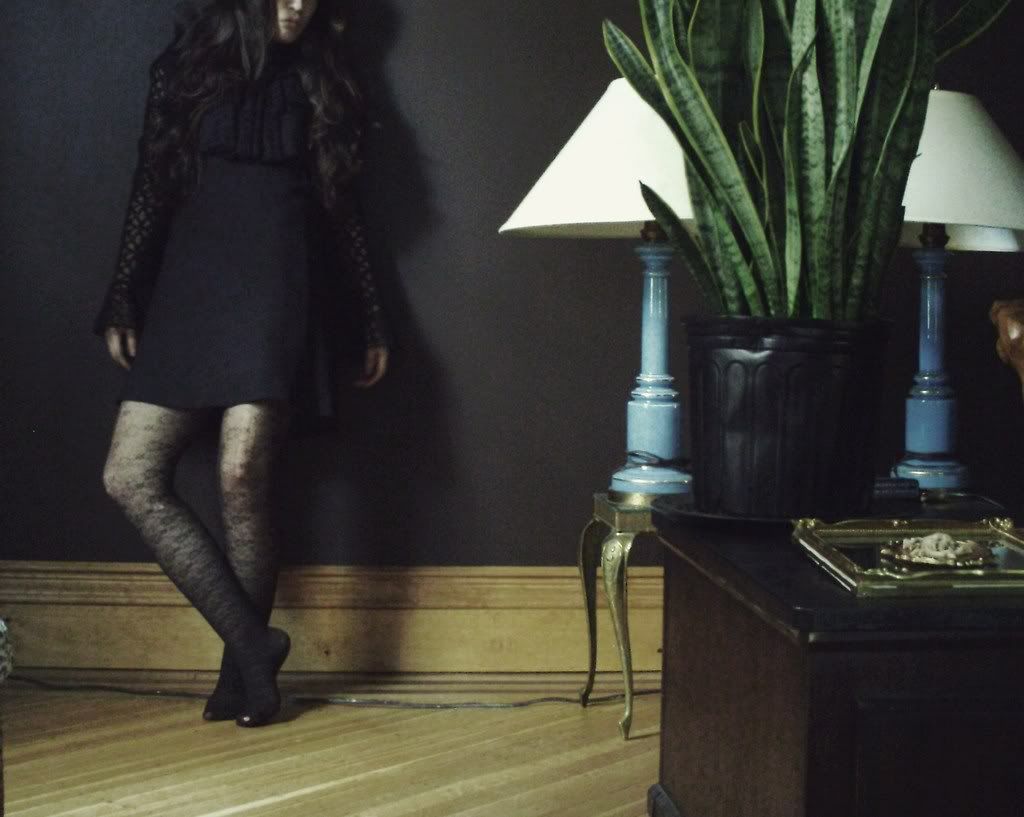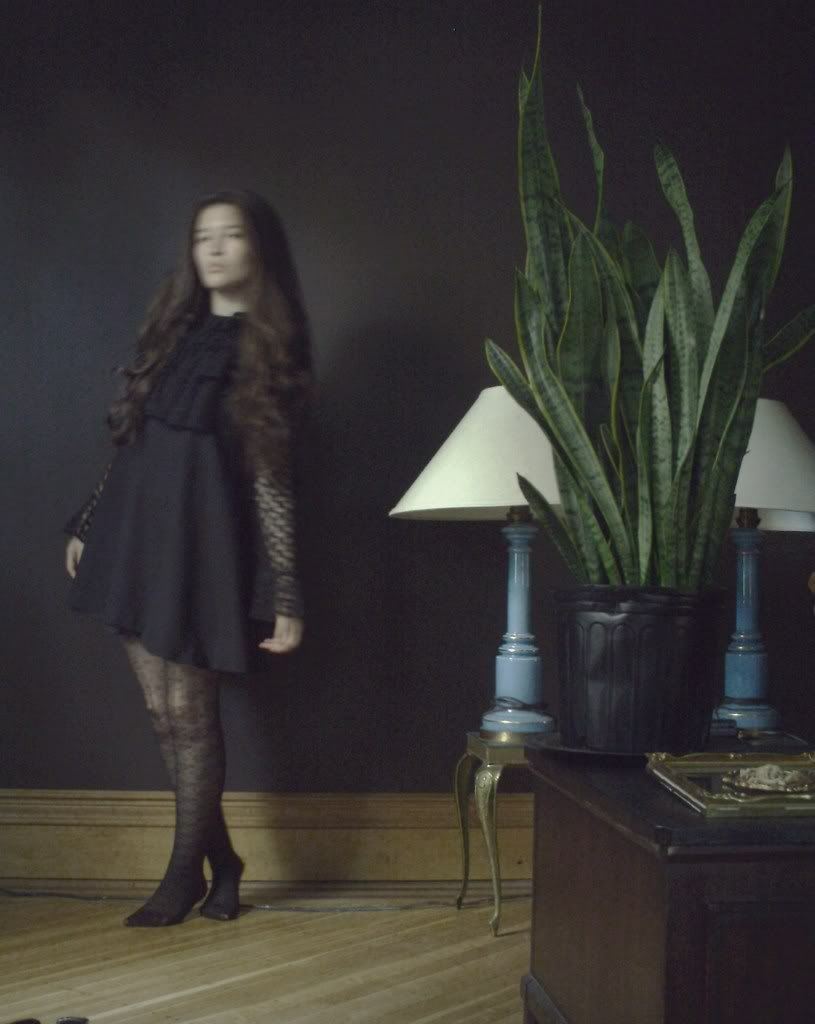 In any case, I haven't been obsessing over fashion as much as I would like to be; my last visit to the mall completely turned me off for a bit and I am kind of in hate with everyone there. Flail flail fail.